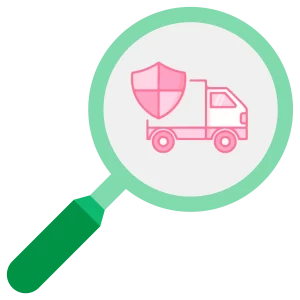 At Abundifind, we strive to provide an exceptional shopping experience, ensuring that your orders are shipped and you are provided with accurate tracking information, delivered promptly, and with utmost care. Our commitment to customer satisfaction is reflected in our reliable shipping policy, designed to instill confidence and ensure that you receive your order exactly when you expect it.
For domestic orders within the United States, we partner with trusted shipping providers, such as the United States Postal Service (USPS). This allows us to provide customers with tracking information on each and every order so that you can follow your order in real-time. Rest assured, our team meticulously processes and prepares your items, ensuring they are ready for shipment within 2 – 5 business days after placing your order. Once shipped, you can anticipate your package to arrive at your doorstep within approximately 2 weeks (10 business days) from the date of your order.
We understand the importance of timely deliveries, especially when you have specific deadlines or occasions in mind. Hence, we closely monitor various factors such as processing time, carrier transit time, and your shipping address to provide you with an accurate estimated delivery date. Although we strive to meet these anticipated timelines, it's worth noting that occasional delays by the shipping carrier or orders placed on weekends or holidays may slightly impact the delivery schedule.
We want to assure you that your satisfaction remains our top priority. In the unlikely event that your order experiences unforeseen delays beyond the indicated timeframe, rest assured that we will address each case individually. Should the need arise, we may offer a partial refund to make up for any inconvenience caused.
With Abundifind, you can shop with confidence, knowing that your handcrafted products will reach you precisely when you expect them or exactly when you need them. Our reliable shipping policy ensures a seamless and timely delivery, allowing you to enjoy your Abundifind experience to the fullest.